Jason Conklin Memorial Lodge 957
Orange County New York
Next meeting: March 8th. St. Patrick's Dinner Feast with all the trimmings.
Mask and Social Distancing Required. Doors open 7:00PM.
American Legion Post 488 532 Lakes Road, Monroe, NY
Jason D. Conklin
End of Watch
22 August 1997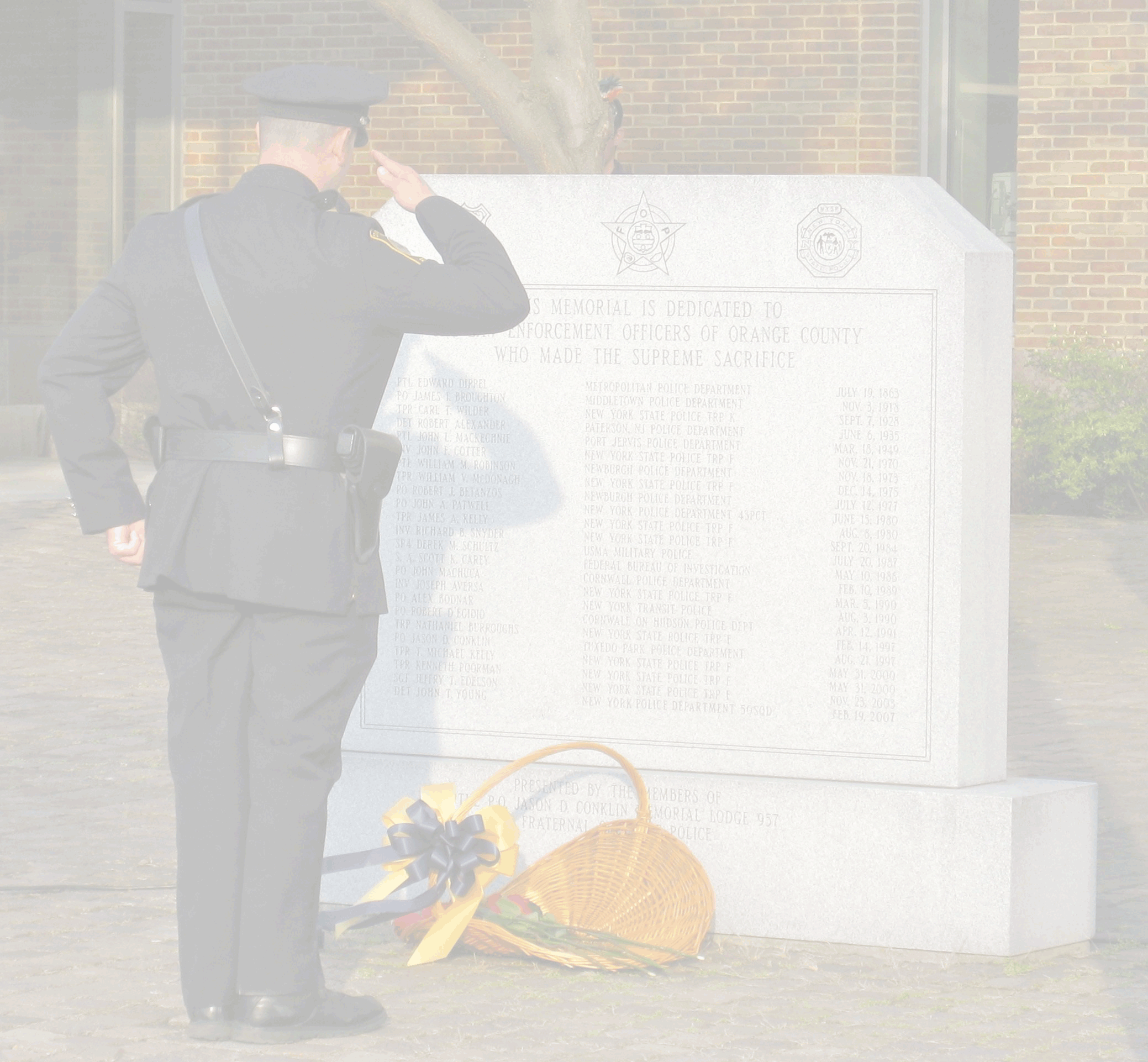 2019 Orange County
Law Enforcement Officer Memorial Service
Photos of the 2019 Orange County Law Enforcement Officer Memorial Service was held on Friday May 3rd at 6PM at the entrance of the Orange County Courthouse in Goshen. The memorial service honors the memory of the 30 members of the Orange County law enforcement community that have made the ultimate sacrifice, as well as their families and loved ones who were left behind.