Jason Conklin Memorial Lodge 957
Orange County New York
Next meeting: March 8th. St. Patrick's Dinner Feast with all the trimmings.
Mask and Social Distancing Required. Doors open 7:00PM.
American Legion Post 488 532 Lakes Road, Monroe, NY
Jason D. Conklin
End of Watch
22 August 1997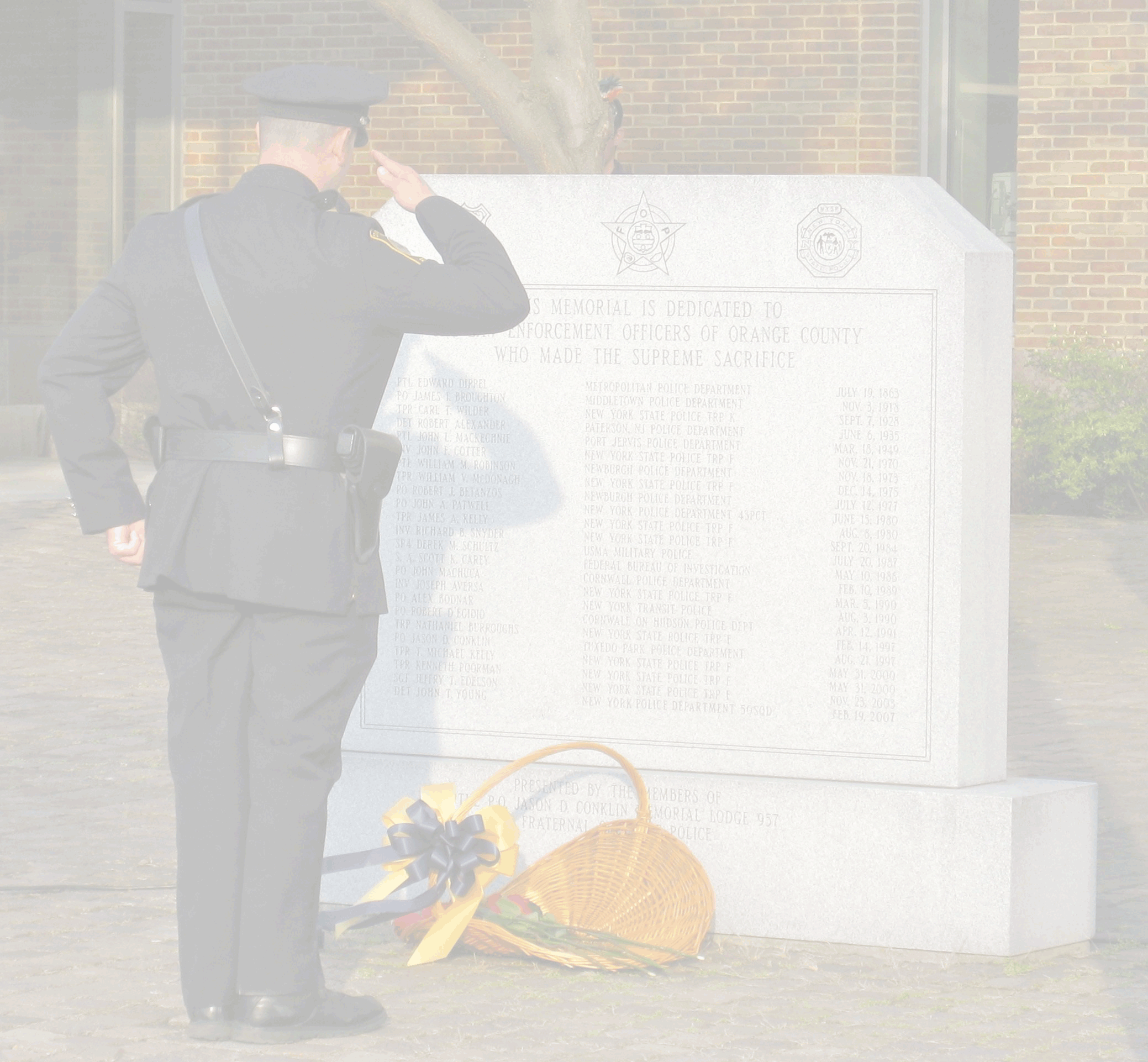 Memorial Wall Dedications
Our first wall was dedicated on September 13th 2004. Unfortunately, we ran out of space for any new names so we erected a second wall of honor and officially dedicated it on May 11, 2012. These walls were made possible by generous donations from family and friends of the fallen officers whose names appear on the wall as well as local businesses throughout Orange County.
OC+Memorial+Wall+Dedication+-+1.jpg
OC+Memorial+Wall+Dedication+-+3.jpg
OC+Memorial+Wall+Dedication+-+8.jpg
OC+Memorial+Wall+Dedication+-+1.jpg